Contact Us
You can send an email to webmaster@HistoricOccoquan.com
You can send an email to Bry@BAR-3Enterprises.com - the CEO of BAR-3 Enterprises and developer for HistoricOccoquan.com
You can call the business number - (703) 672-0622 and leave a message.

Sorry due to the number of spam calls this line is not picked up.

Whatever you do, DON"T CALL TOWN HALL to try to reach us.

While Town Hall can send us an annual business renewal form, they fail to provide callers our contact details.
We frequently hear complaints about it from new business contacts and others trying to reach us..
Mailing Address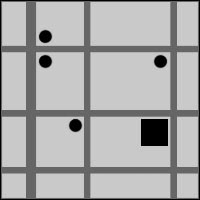 BAR-3 Enterprises
P.O. Box 604
Occoquan, VA 22125
Hours of Operation
Email can be sent 24x7x365 and is often responded to during the same timeframe.
Driving Directions to Occoquan
Take I-95 to exit 160 - Gordon Blvd North.
Follow the signs to Town of Occoquan and Historic Occoquan and take a left onto Commerce Street